:
19 Pham Dinh Ho Street, Hai Ba Trung
Located in the heart of Hanoi city, the Sunway Hotel, is closed to all the renowned tourist attractions, a mere ten minute walk to Hoan Kiem Lake and prime commercial, shopping and entertainment areas.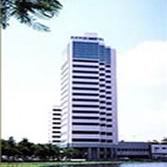 :
D8 Giang Vo Street, Ba Dinh
Hanoi Hotel overlooks the beautiful Giang Vo lake with panoramic views of Ha noi city. The Hanoi hotel is conveniently located within the central diplomatic, near USA, Australia, Sweden, China embassy in Hanoi and only a short distance from the city center. Hanoi Hotel overlooks the beautiful Giang Vo lake. It is conveniently located near the city center and International Trade Exhibition Fair Center.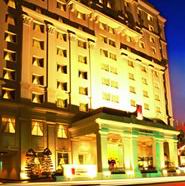 :
83A Ly Thuong Kiet Street, Hoan Kiem
Conveniently located on Ly Thuong Kiet Street in the heart of Hanoi's business district offers refined accommodation, restaurants and lounges to discerning business and leisure travellers.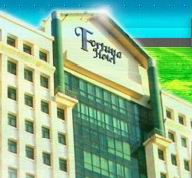 :
6B Lang Ha street, Ba Dinh
A truly 4-star hotel for business & leisure travelers who expects superior service and quality. Set among the bustling business district, Fortuna Hotel offers super rooms, office tower, extensive health spa & fitness center, KTV, slot machines, 24-lanes international standard bowling alley and impressive choice of cuisine for dining, making it the perfect venue for work or play. Fortuna Hotel offers convenient location and an excellent choice for your visit to Hanoi.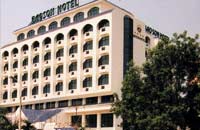 :
02 Nguyen Chi Thanh, Dong Da
Bao Son Hanoi Hotel is located in the developing zone of Hanoi. The site is bordered by Lang Trung Street assuring easy access to embassies, government offices, commercial institutions, tourist attractions, and the nearby Giang Vo Exhibition Centre.
Ha noi
Condition:Mostly Cloudy
Temp: 72 °F| 22 °C
Ho Chi Minh
Condition:Partly Cloudy
Temp: 81 °F| 27 °C
Phu Quoc
Condition:Mist
Temp: 71 °F| 22 °C
Da Nang
Condition:Light Rain
Temp: 77 °F| 25 °C