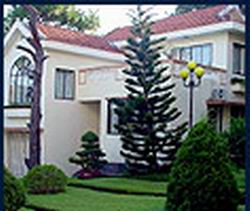 :
Ha Long road, Bai Chay ward
icturesquely located on the coastal high way leading to Halong Bay. Just a few minutes walk from the center of town, Saigon Halong Hotel is a 15 story building surrounded by number of attractive villas scattered on the hill side. Especially, you can admire the panoramic view of Halong bay's beauty, where was recognized two times as the world natural heritage.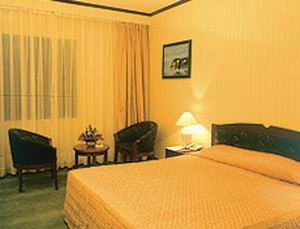 :
Hung Thang, Cai Dam Street
Mithrin Hotel, a perfect combination between the charm of authentic Vietnam and luxurious modern comfort. The Mithrin Hotel prides itself on presenting traditional refinement in an ambiance that is warmth of hospitality, courteous & personalization services, accomplished with luxurious modern living which is the superb blend of understated elegant hotel settings and natural surroundings of Halong Bay - the World Heritage site awarded by UNESCO.
At 15-stories high, the Mithrin Hotel boasts of scenic views of the city and the picturesque Halong Bay Island. With 88 well-appointed rooms and a host of facilities, the hotel is appropriate for either business or leisure.
Whether your stay is for pleasure or for business, let's materialize it at the Mithrin Hotel.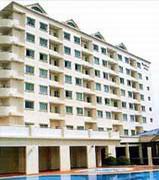 :
88 Ha Long Road, Bai Chay Beach
Ha Long Bay is one of the natural wonders of the world, covering 1,533 sq.km. with 1,969 islands. Take a cruise around the islands and enjoy breath-taking scenary of naturally-formed rocks and limestones.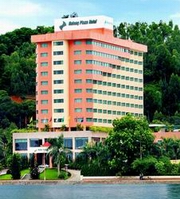 :
8 Halong Road, Baichay Beach, Bai Chay
Halong Plaza Hotel is located in the heart of Halong city, on Halong road, near the Baichay Ferry Station, with convenient access to Baichay Beach & Wharf and Hongai Administration Center.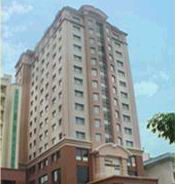 Halong Dream hotel is overlooking the magnificent view of Halong Bay, two times acclaimed as the World Heritage by the UNESCO. The hotel is situated right in the center of culture, socioeconomic and entertainment of Halong City.
Ha noi
Condition:Mostly Cloudy
Temp: 72 °F| 22 °C
Ho Chi Minh
Condition:Partly Cloudy
Temp: 81 °F| 27 °C
Phu Quoc
Condition:Mist
Temp: 71 °F| 22 °C
Da Nang
Condition:Light Rain
Temp: 77 °F| 25 °C